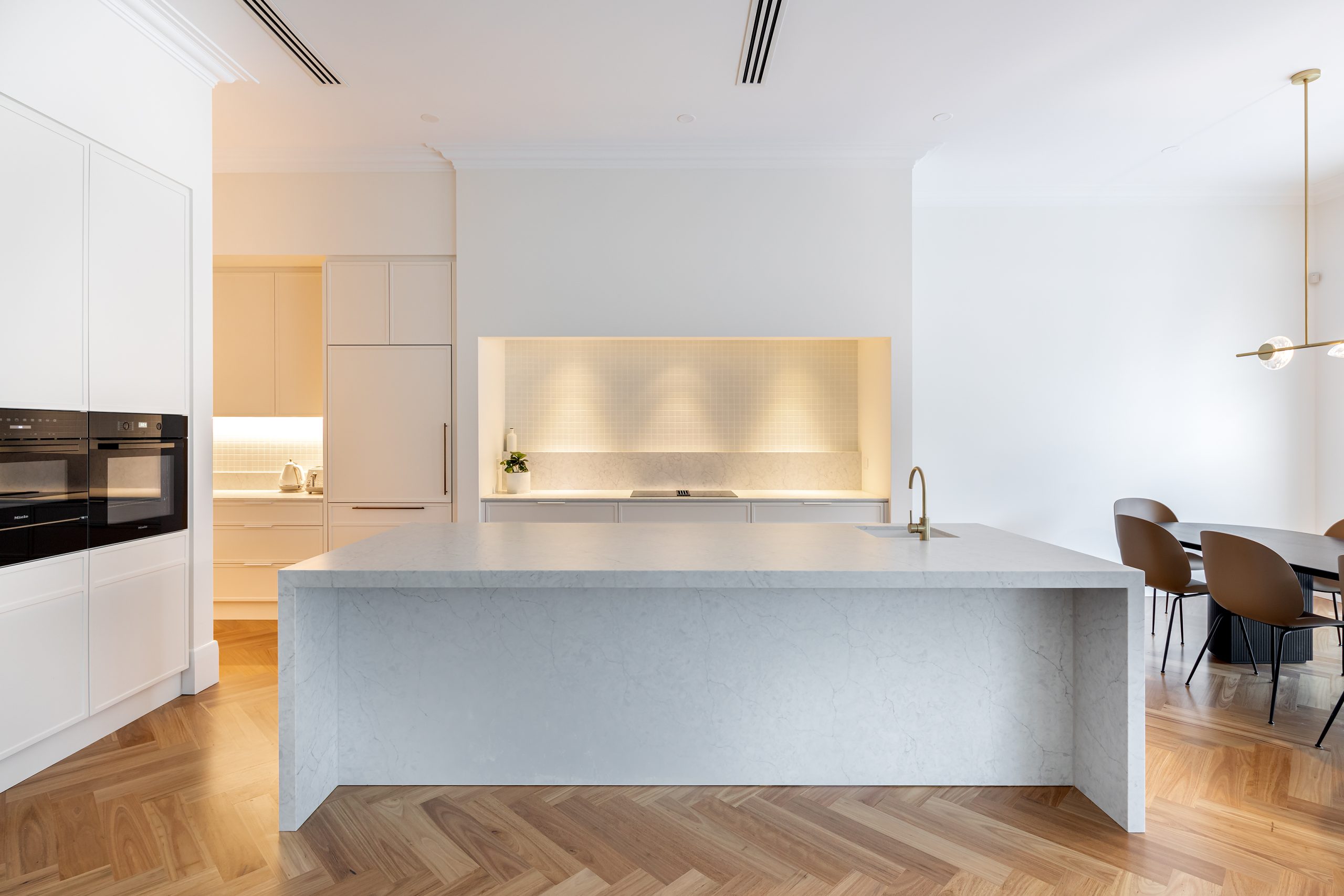 Laminate VS Stone: Advantages & Disadvantages
As a homeowner, largely, you would consider that your number one goal is to create an entertaining space for your family and friends. That's why, when renovating your kitchen, one thing you should consider is the type of benchtop you should adopt since it's one of the most used areas in your kitchen. You'll use it to entertain, eat on, prepare, and cook meals on it.
In the market, you'll find multiple types of materials for your benchtop, however, most commonly you'll find laminate and natural stone in Adelaide. Selecting the best option for your space can be challenging, especially if you know little about these materials. In this article, we'll try to understand these two materials are, their benefits, and their limitations.
So let's jump right into it!
Primarily, manufacturers use natural stone to come up with this type of material. Most homeowners prefer it because it provides your kitchen with a natural and luxurious feel.
Apart from it's appearance, stone is different from laminate in that each stone is unique in appearance. Therefore, if you are thinking of combining two of them, it can be difficult to find a similar stone with the same patterns. On the other hand, stone comes in a wide range of colours, making it easier to find a style that fits your unique taste and preference.
Some of the advantages of stone include:
It's non-porous
Waterproof
Scratch-resistant
Resistant to mold and mildew
Durable
Each slab you find in the market is unique
They are low maintenance; they will still look great even in years to come
The disadvantages of stone include:
They are a bit expensive and would be a preferred fitting for mid and high-end homes
Difficult to locate similar stones, which have the same pattern
Manufacturers normally use laminate materials such as ply, chipboard, and MDF board. They will then replicate natural materials such as granite, wood grain, and marble benchtops. It's good to note that laminate is not usually made of plastic; rather, it consists of layers of paper.
Lamnex benchtops are an affordable option for people who are on a budget. Other notable benefits of laminate include:
They come in a variety of colours and patterns; hence, it's easy to locate a pattern that you'd like
They are water-resistant; nonetheless, don't leave the stain for long to prevent the water from seeping through the cracks
They can last up to a maximum of 20 years
Some of the disadvantages include:
They are prone to scratch and dent
They easily get damaged by extreme heat
They become dull with cleaning
As you can see, both laminate and stone have their unique strengths and weaknesses. When choosing the best option, you should consider your needs and budget. You can also contact our professional team to assist you in selecting the ideal option to suit your style and taste.